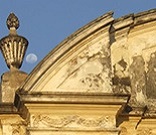 PIER-Latin American Studies offers a wide variety of outreach services to K-12 and post secondary educators, members of civic groups, the business community, and the media. Professional development workshops, summer institutes, and field study abroad are the main components of PIER-Latin American Studies offerings. Students learn about current issues as well as the history and cultural diversity of the region through presentations at schools throughout the region.
Other services include consulting, curriculum evaluation and review, a resource collection and language enrichment opportunities for high school students. For businesses and the media, PIER- Latin American Studies offers training and educational programs that will enhance international and intercultural understanding. PIER-Latin American Studies is funded through the Council on Latin American and Iberian Studies at Yale and the U.S. Department of Education through a Title VI National Resource Center Grant. 
For information on PIER-Latin American Studies, please contact Tricia Connolly.