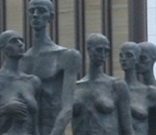 PIER-European Studies endeavors to improve Americans' understanding of the countries of Eastern and Western Europe and the former USSR, from Iceland to Kamchatka. PIER-European Studies presents a variety of professional development programs and field study opportunities, collaborates in international conferences and in student and teacher exchanges, and coordinates a faculty development series. 
With the help of a panel of master teachers, PIER-European Studies has run an intensive institute for teachers, administrators, college faculty, and other interested adults, the Yale-Hopkins Summer Seminar, for more than 25 years.
Other outreach efforts include consulting, curriculum evaluation and review, a resource collection, clearinghouse services, language enrichment opportunities for high school students, a speakers' bureau, and translation services. 
PIER-European Studies is funded through the Council on European Studies, a United States Department of Education Title VI National Resource Center.